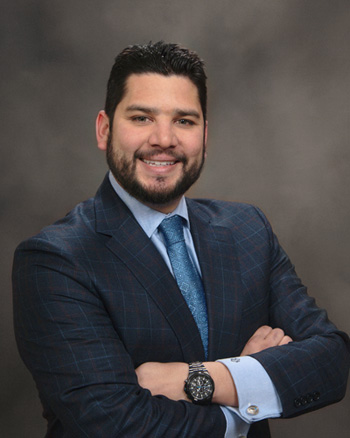 Julio E. Moreno was born to Colombian parents in Maracaibo, Venezuela. The family immigrated to Atlanta, Georgia in 1991 where he has been an active participant of the Latino Community.
After earning a bachelor's degree from Emory University, Mr. Moreno worked as a Child Advocate in the Juvenile Court of Dekalb County. While completing his Juris Doctorate degree at John Marshall Law School-Atlanta, Mr. Moreno worked at a law firm in Atlanta that represented injured individuals in worker's compensation and personal injury cases. In 2008, Mr. Moreno worked at the Dekalb County Juvenile Court using the Third Year Practice Act under the supervision of the Dekalb County Public Defender's office and represented clients in court for a number of criminal proceedings. Mr. Moreno has also practiced criminal law in Gwinnett County, GA, representing individuals on a wide array of criminal matters, including cases with immigration issues.
Prior to founding The Moreno Law Firm, LLC, Mr. Moreno worked at a large immigration law firm focusing primarily on removal defense and family based petitions.  He is a member of the State Bar of Georgia, with admission to the Georgia Supreme Court, all lower Georgia courts and the United States District Court, Northern District of Georgia. He has represented clients in immigration courts throughout the United States and is an active member of the American Immigration Lawyer's Association and the Georgia Hispanic Bar Association. He is a native Spanish speaker.